About us
Cossni Medical is a boutique healthcare technologies company established on the strength of specialized background in heart surgery, perfusion, advanced organ-support and critical care technologies. The founders worked together for several years in the cardiovascular field and have accumulated over 35 years of combined experience in the medical devices industry. The company now exclusively imports and distributes advanced healthcare technologies from Germany, UK, USA, Switzerland and The Netherlands throughout Africa.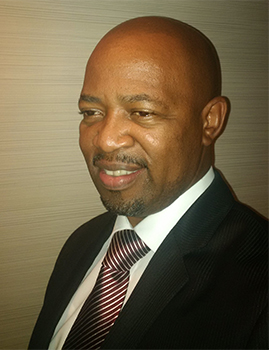 Neo Tlali
Co-Founder & CEO
A qualified Cardiovascular Perfusionist with extensive local and international work experience as a practicing Clinical Perfusionist and then corporate as National Product Manager and Clinical Application Specialist for large corporates, managing leading global cardiac surgery brands such as Terumo and LivaNova.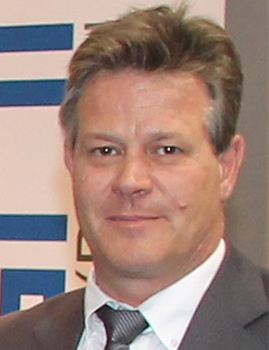 Gert Botes
Co-Founder & COO
Former Country Manager for Terumo Corporation South Africa with more than 20 years in the cardiac medical devices industry in a variety of portfolios, including sales and biomedical engineering management, technical service and maintenance of critical life support medical devices such as heart lung machines and CO2 Removal devices after extensive training in the USA and Europe.
COSSNI MEDICAL (PTY) LTD is committed to all statutory and ethical regulations governing all business practices in the medical supplies industry in and out of South Africa, hence a proud member of SAMED, compliant to values such as:
Integrity – We adhere to the highest ethical conduct in all our business dealings
Transparency – We uphold the principles of good corporate governance, fairness and honesty
Service Excellence – Our clinical and technical expertise, accumulated over years in the medical devices market, guarantees quality service, products and support to meet our clients' requirements and standards, as well as handling of queries and grievances to full satisfaction.
BBBEE Level 2 – Regulatory transformation compliance level that ensures near maximum preferential procurement status in both public and private sectors.
Environmental awareness – Our international manufacturing partners adhere to strict European and US manufacturing standards ( CE , FDA), much in line with our firm values and respect for good environmental policies and contribution to a cleaner, safer and healthier environment.
• The specialized nature of our business is ably supported by a highly qualified team of clinical professionals recruited from academic hospitals and further trained accordingly into clinical specialists, thereby ensuring that our valued clients always get expert clinical applications support and user training.
• Our company size is therefore kept precise by design, with products carefully selected to ensure highest levels of service, focus and support, as demanded by our specialized products portfolio and
clients.